Update Sept 25th, 2010.
We planned to have at least all the interior work to be finished by end of this month.
Thus we can monitor the temperature, humidity and darkness while awaiting for the exterior works to be done.
Although the data might not be as accurate as it should be as some external walls haven't been finished yet.
It should be at least a good indicator of the micros inside.
Third floor.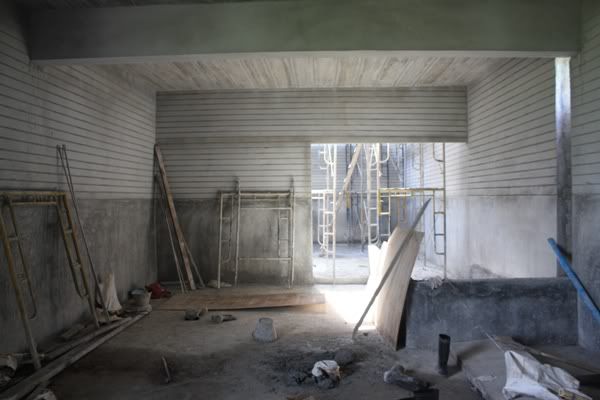 As of Oct 10th,2010. The roof steel structure is done and will be covered with metal sheet roofing with polystyrene foam as insulator under the metal sheet.