North side, cement plastering's still not completed, 5 more panels to go.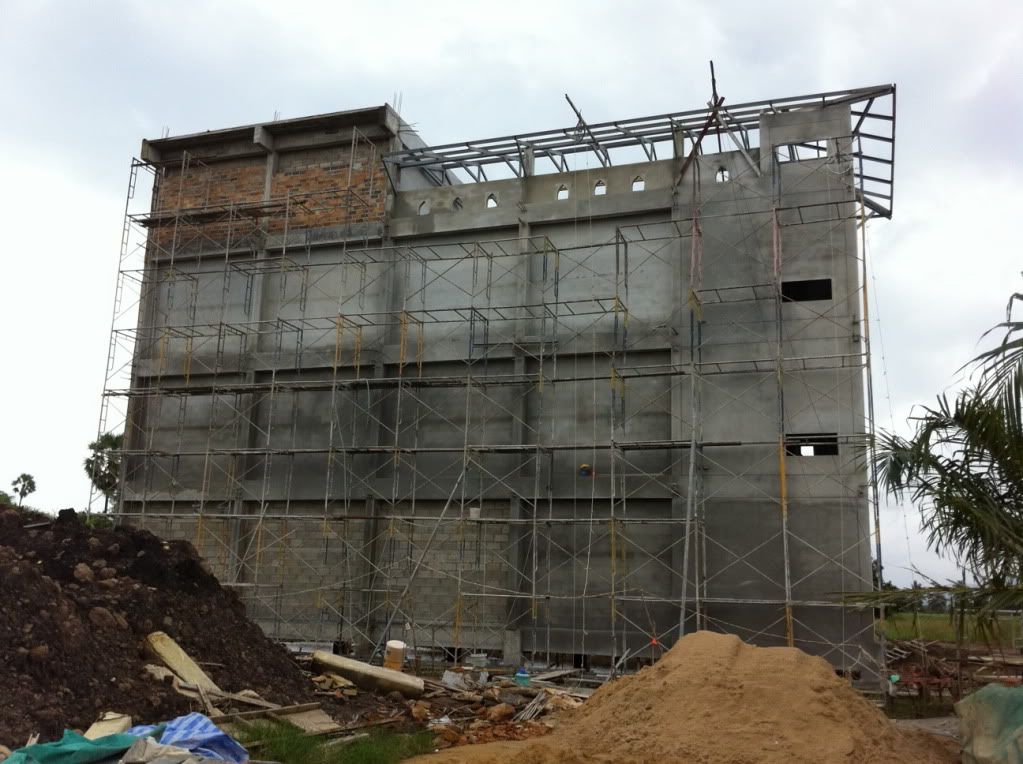 West side.
East side.
Main Wiring, yellow pipes for electricity, grey pipe for speakers and CCTV wiring.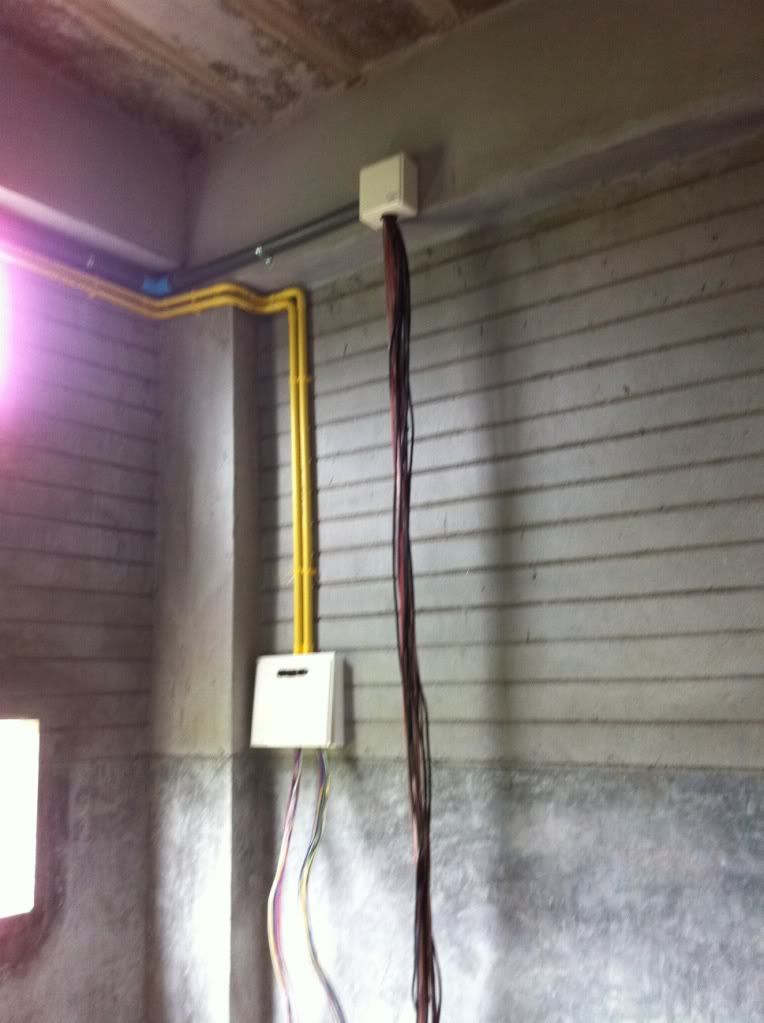 More wiring, a little too much on electricity wiring.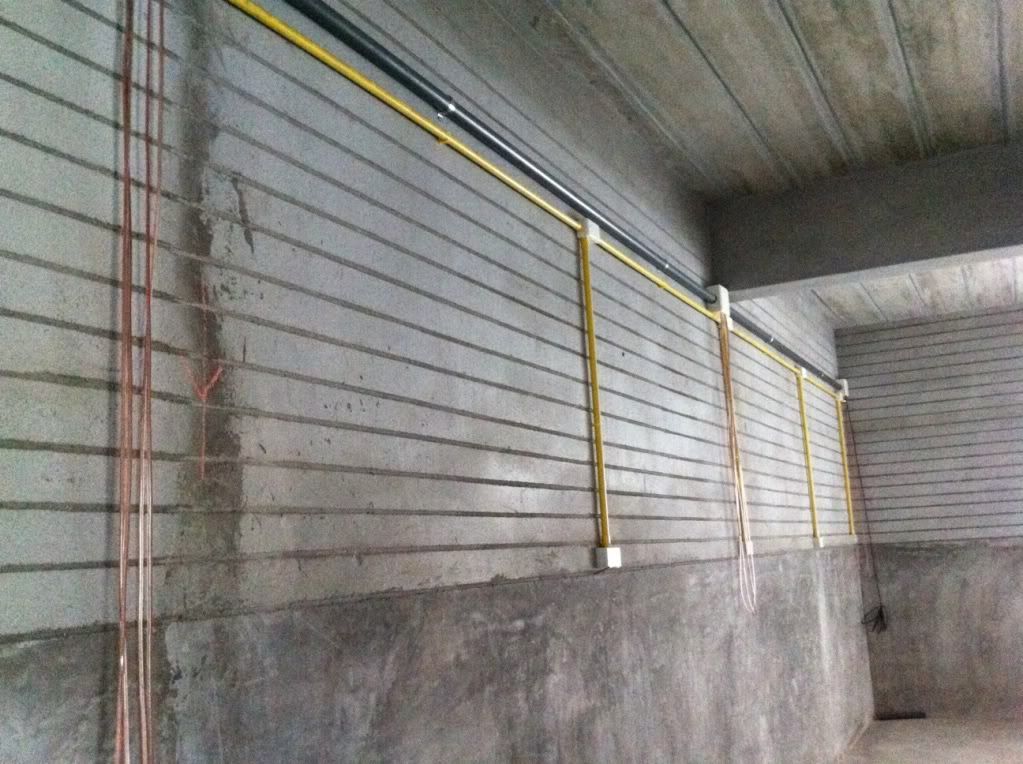 Souvenir from visitor at the roving room floor.
Trace of flood level.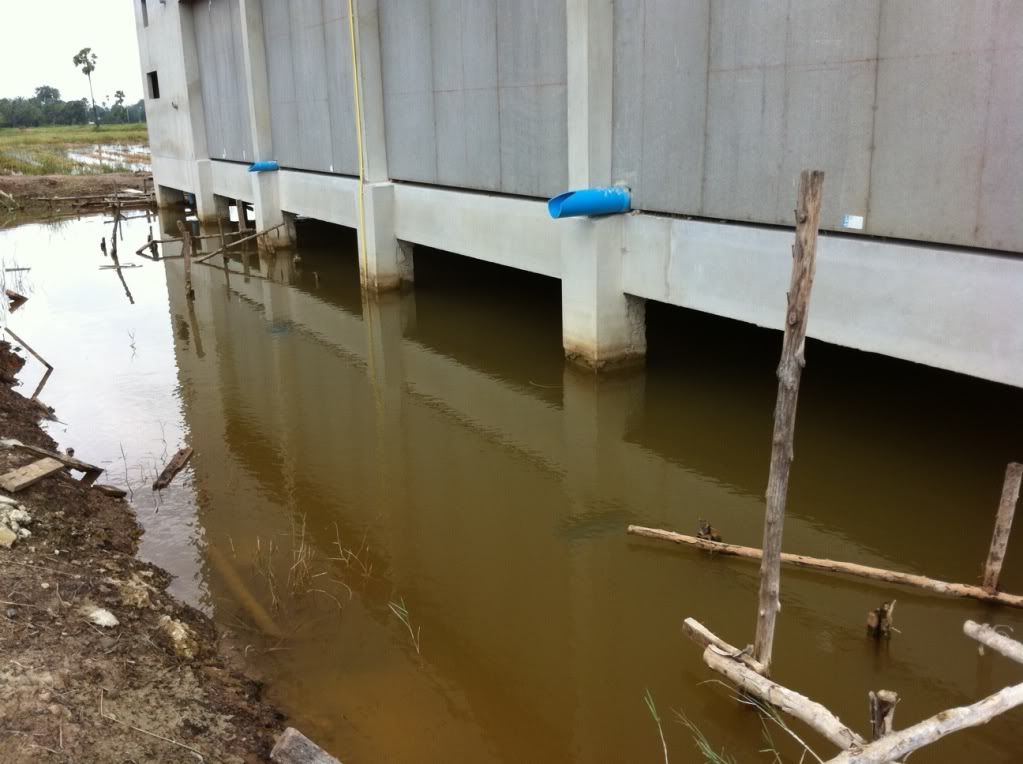 All pictures were taken by my Iphone4, not bad.